Coulter's Good Earth Farm

St. Matthews Farmer's Market will open on May 9th and we will be there with a selection of vegetable, herb and perennial plants. Please refer to the St. Matthews website for new market procedures. https://smfarmersmarket.com/about-smfm/covid19-special-operating-procedures/
We are not taking pre-orders at this time but plans are in place to serve everyone as efficiently as possible at the market. Thank you for your patience and support!

Now more than ever we are seeing the importance of a resilient, local, safe, food supply. We are increasing production to meet demand, but in the nature of small family farms, we are limited in capacity. See our CSA page for more information on buying produce this season. Thanks so much for your patience, and be assured we are doing our best to keep producing good food for our family and yours! –Chris and Amy
Local Fresh Quality
We grow the healthiest, best tasting produce around for our family and yours. Fresh tastes better!
sustainably grown
We believe healthy soil means healthy plants and healthy people.
CSA farm shares
Get your share of the harvest!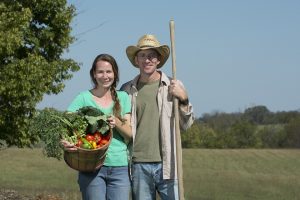 Chris and Amy Coulter
We are a small, diversified family farm in the heart of Kentucky's Bluegrass Region that has been growing great produce since 2003.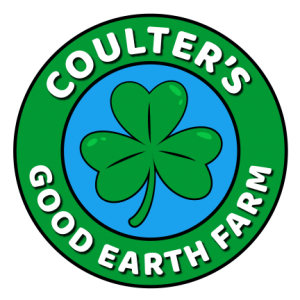 EMAIL
goodearthfarm@yahoo.com
ADDRESS
8012 Bloomfield Rd, Bloomfield, KY 40008