Coulter's Good Earth Farm

Learn to Prune!
Fruit Tree Pruning Workshop

–we are planning our annual pruning workshop in the fall this year. Right now it is scheduled for Saturday, December 9th from 1-4pm at 206 Dugan Lane, Bloomfield, KY 40008
This is an essential skill for those interested in home orcharding. We'll focus mostly on pruning, but orchard care and planning is often considered as well. Learn from our experience–our first orchard plantings went in in 2006!
Please contact us if you are interested in participating and we'll add you to the list. Cost of the workshop will be just $25 a person and will be about 3-4 hours combined classroom/ hands-on practice in the orchard pruning apples, pears, peaches, and small fruit. Limited to the first 10 participants.
Opening day next year for the St. Matthew's Farmer's Market is May 11, 2024 and the St. Francis Farmer's Market starts in June 2024.
Click the link below to get a copy of Chris' book, now more popular than ever with the current food crisis!
https://www.amazon.com/gp/product/149272534X/ref=ox_sc_act_title_1?smid=ATVPDKIKX0DER&psc=1
Local Fresh Quality
We grow the healthiest, best tasting produce around for our family and yours. Fresh tastes better!
sustainably grown
We believe healthy soil means healthy plants and healthy people.
CSA farm shares
Get your share of the harvest!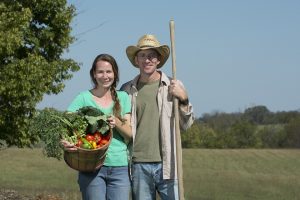 Chris and Amy Coulter
We are a small, diversified family farm in the heart of Kentucky's Bluegrass Region that has been growing great produce since 2002.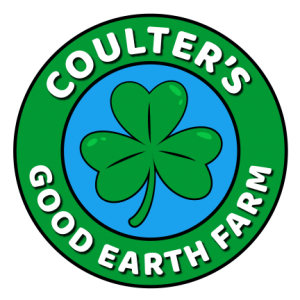 EMAIL
goodearthfarm@yahoo.com
ADDRESS
8012 Bloomfield Rd, Bloomfield, KY 40008