Coulter's Good Earth Farm

The 2021 Market Season is in full swing! If you missed our plant sale we'll have a wide selection of locally grown transplants available at St. Matthew's Farmers Market through May.
.Our Nelson County CSA pickups are beginning soon. Visit our booth at the St. Matthew's Farmers Market every Saturday from 8am to noon, May 8th to September 25th, 2021. https://smfarmersmarket.com/
Check out and subscribe to our new Youtube channel to see what's happening on the farm!
Local Fresh Quality
We grow the healthiest, best tasting produce around for our family and yours. Fresh tastes better!
sustainably grown
We believe healthy soil means healthy plants and healthy people.
CSA farm shares
Get your share of the harvest!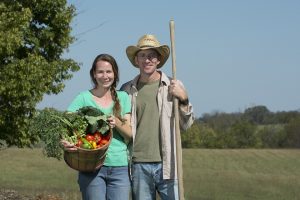 Chris and Amy Coulter
We are a small, diversified family farm in the heart of Kentucky's Bluegrass Region that has been growing great produce since 2003.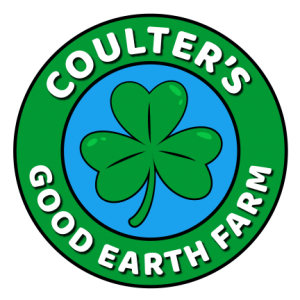 EMAIL
goodearthfarm@yahoo.com
ADDRESS
8012 Bloomfield Rd, Bloomfield, KY 40008