Coulter's Good Earth Farm

Annual Plant Sale
The
Plant Sale

days for 2023 will be the last Saturday in

April 29

and the first Saturday in

May 6,

9am to 5pm at 206 Dugan Lane, Bloomfield, KY 40008.
Farm Walk-about at 1pm!
We'll have a wide selection of vegetable transplants, herbs, flowers, small fruits, seeds, and lots of native perennials for your permaculture and pollinator garden plantings! Come and see local agriculture at its best!
REDUCE-REUSE-REPURPOSE and RECYCLE Bring your used nursery containers and pots for reuse/recycling, and get a
free plant!
Click the link below to get a copy of Chris' book, now more popular than ever with the current food crisis!
https://www.amazon.com/gp/product/149272534X/ref=ox_sc_act_title_1?smid=ATVPDKIKX0DER&psc=1
Local Fresh Quality
We grow the healthiest, best tasting produce around for our family and yours. Fresh tastes better!
sustainably grown
We believe healthy soil means healthy plants and healthy people.
CSA farm shares
Get your share of the harvest!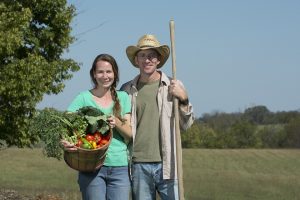 Chris and Amy Coulter
We are a small, diversified family farm in the heart of Kentucky's Bluegrass Region that has been growing great produce since 2002.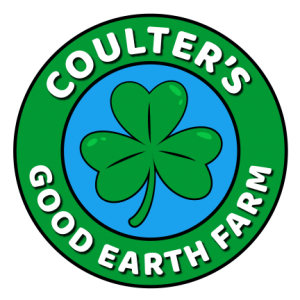 EMAIL
goodearthfarm@yahoo.com
ADDRESS
8012 Bloomfield Rd, Bloomfield, KY 40008